INSTALLATION AND FITTING OF GLASS AND GLAZING IN GRANADA
Don't look for half-baked solutions. We take care of everything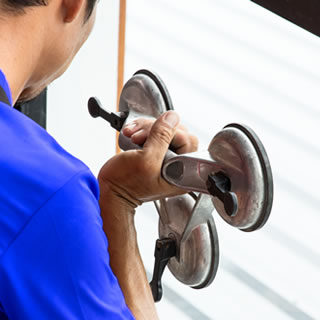 At DEVITRO Europa we undertake all types of installation work, both exterior and interior, making glass a great resource for architects and designers.
We have a wide range of projects in our portfolio including hotels, shops and even large architectural projects.
Highlighted projects in our client portfolio include hotels, shops and even large architectural projects.
If you would like to find out more about how we work and the projects we have completed, both civil and public works, interior design and business, you can request an appointment in our Contact Us section, or in our shop in Granada.
Working with glass on site by itself is a job that requires a lot of care, due to the fragility of the material and how dangerous it could be to mishandle it, to ensure that the assembly of the glass pieces is done correctly, the installation must be carried out by professionals who know the glass in detail.
We work hand in hand with architects and designers to guarantee a safe and up-to-date installation.

Our commitment to the customer goes beyond manufacturing and installation.

Tell us what you need and we will adjust your idea to the space you have available.
Call now and we will be pleased to help you