GLASS AND GLASS KITCHENS
Light and colour for your culinary creations in Granada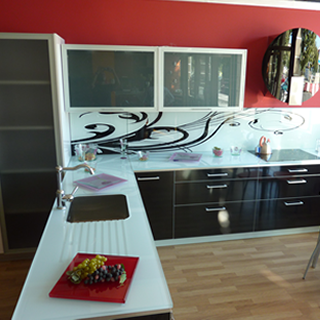 Specialists in Glass Kitchens
DEVITRO Europa offers a complete adaptation to the needs of its clients, as each project is unique and completely made to measure. Where glass, in combination with other materials, is the protagonist in these rooms, to convert kitchen and bathroom, with worktops, work surfaces, screens, lacquered walls, and exclusive washbasins, surpassing its functionality, in a new conception of spaces.
Visit our shop in Granada to receive personalised attention. An expert will attend you to know first hand your preferences and budget, in order to offer you the best solution on the market.
You can also consult our work in this section to get ideas or to see if there is something that is close to your preference. Don't forget that you can contact us using the form at the bottom of the page.
Kitchen decoration with glass
Trends in kitchens have evolved and glass in the kitchen abounds in worktops, fronts and furniture.
Bringing luminosity to the space as glass traps and multiplies the light creating a bright and welcoming atmosphere, durability to the furniture with protective lacquers, ease of cleaning and giving an original and elegant touch to your kitchen with the wide range of colours and finishes of glass.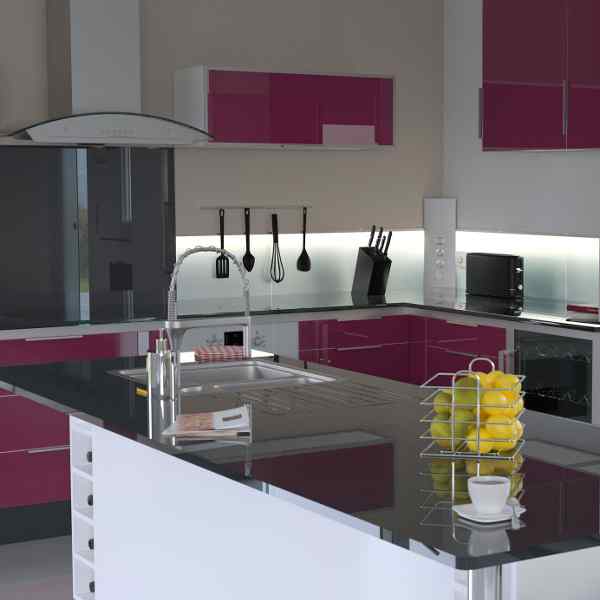 Llama ahora y te atenderemos encantados
Do you want to see more projects we have done
Do not hesitate to contact us to request information about 'Kitchen'. A specialist will attend to you and evaluate the needs of your project to offer you an interesting proposal, adjusted to your budget.