GLASS AND GLASS SLIDING DOORS
Get more space and brightness with easy maintenance.
Advantages of sliding doors
.
With sliding glass doors in the interior we will obtain more space, as the door leaf leaves this area free as it does not open in a hinged way.
They are doors that provide greater lighting depending on their opacity. Another advantage of sliding doors is the creation of open spaces.
All the sliding glass doors have two installation options, embedded in the partition wall or superimposed on it without the need for building work.
They are easy to maintain, proper cleaning of the glass and control over the channels on which the door slides is enough to keep a sliding door in good condition. Get open spaces, easy maintenance and control.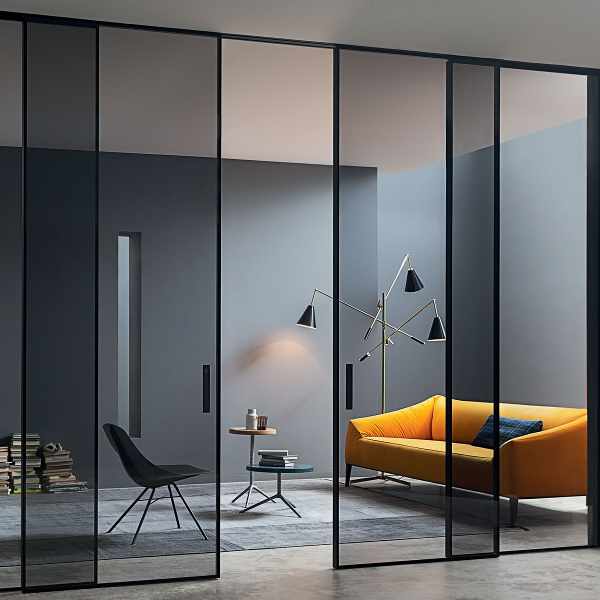 Specialists in sliding glass doors
.
Visit our Shop in Granada to receive personalised attention. An expert will attend you to find out your preferences and budget first hand, and offer you the best solution on the market.
You can also consult our work in this section to get ideas or see if there is something that comes close to your preference. Don't forget that you can contact us using the form at the bottom of the page.
.

Call now and we will be happy to help you
Do not hesitate to contact us to request information about "Sliding Doors" A specialist will attend you and evaluate the needs of your project to offer you an interesting proposal and adjusted to your budget.