GLASS PARTITION
Anti-contagion protection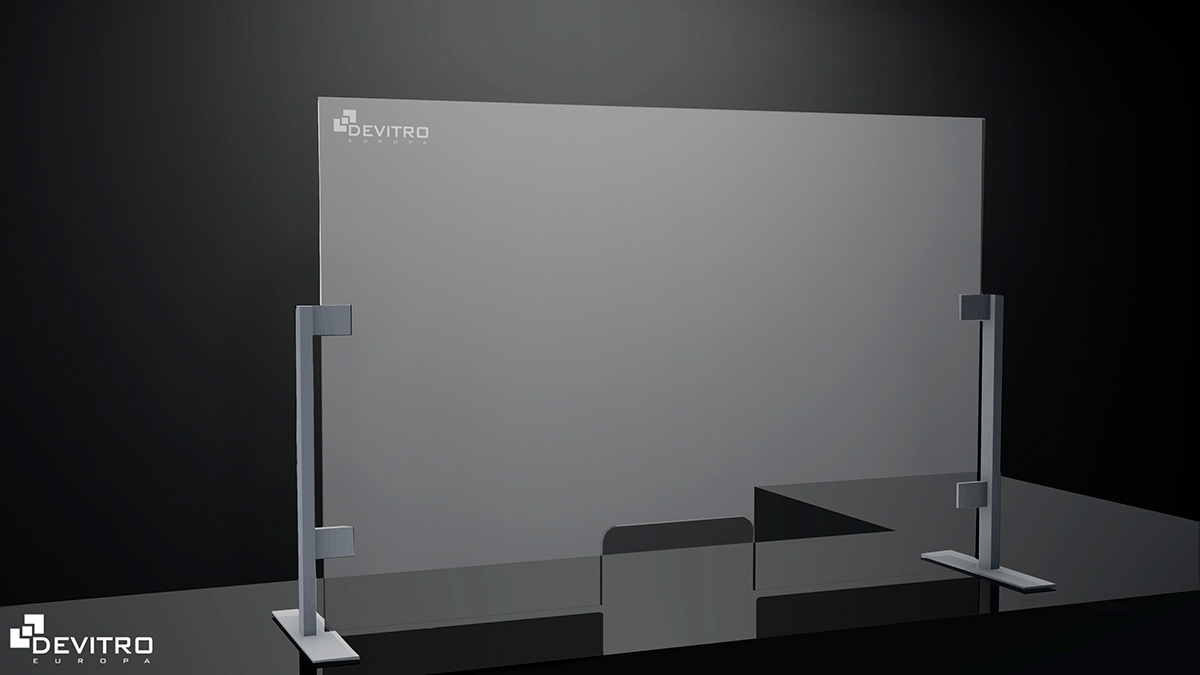 PROTECTIVE, SEPARATING AND BARRIER BUBBLE
.
It is scratch resistant and does not lose its transparency over time
.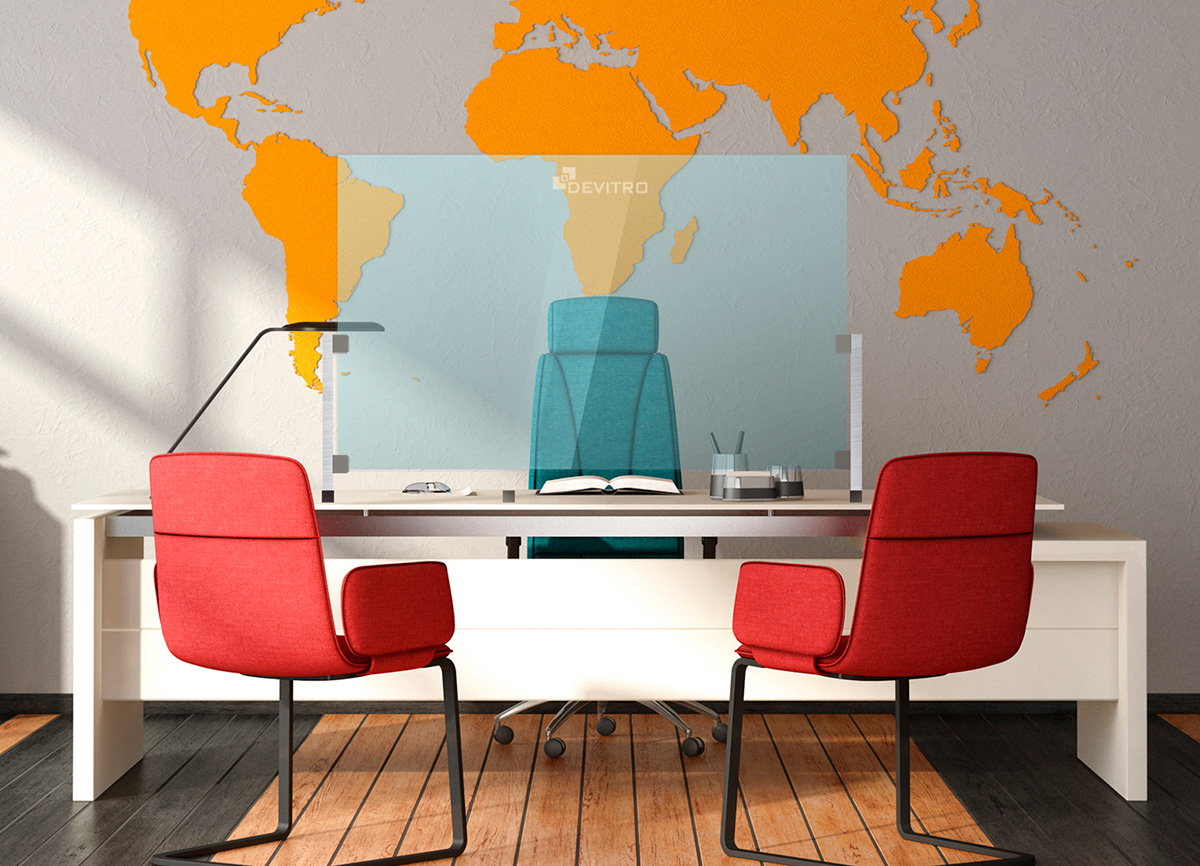 Glass Partion available in various
MODELS AND SIZES

In strong and durable glass, hygienic and of optimum cleanliness
For easy partitioning and isolation of space inside
Suitable for desks, worktops and counters
WE ALSO MANUFACTURE CUSTOM-MADE
Shop Protection Screen suitable for customer service, perfect for counters in customer service and as a protective barrier at office desks. To provide protection and at the same time be able to maintain communication with the user.
This anti-contagion partition for indoor vertical partitions is suitable for many types of businesses. Suitable for pharmacies, banks, hotels, clinics, for civil servant positions and for all businesses with a customer service counter.
A glass panel designed to create a barrier between people, which due to its large size allows them to interact with the public comfortably and be totally protected from contagion of bacteria and viruses such as the flu.
Bannery: Bacteria and viruses such as the flu.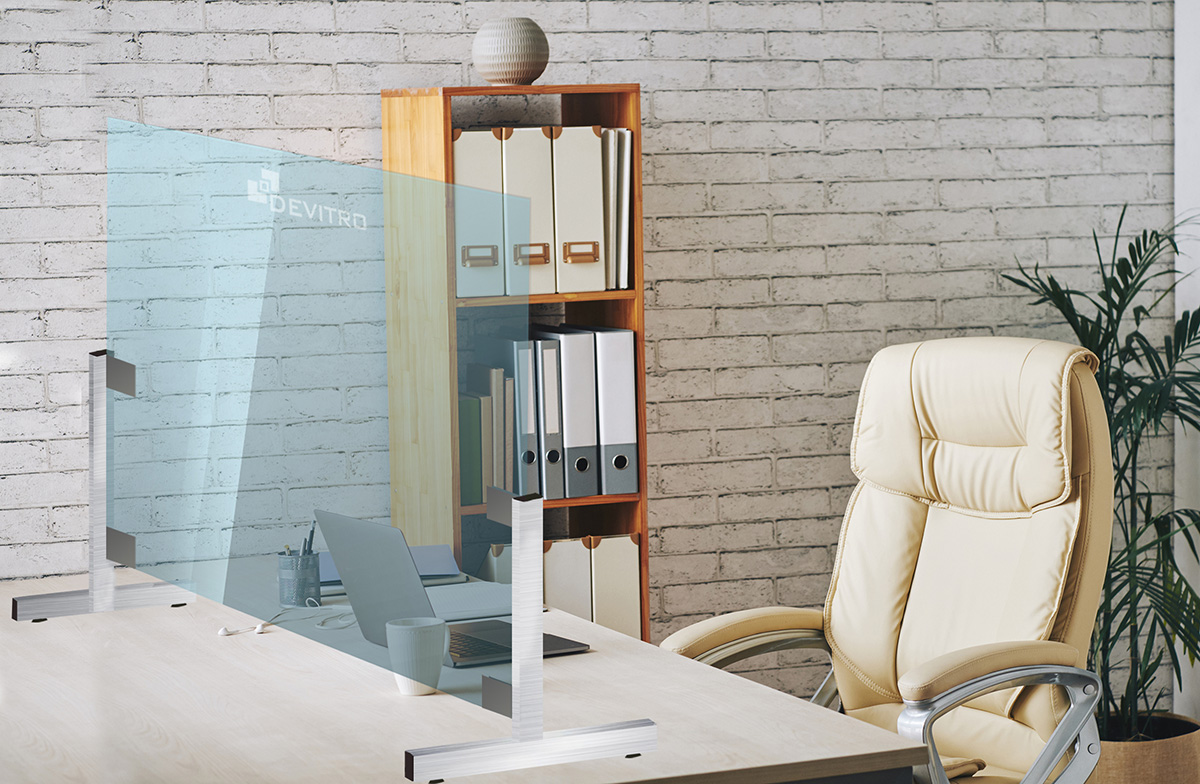 AVAILABLE IN TWO MODELS
The screen provides a perfect view and has very stable and secure brackets.
Available with or without locker, it allows the passage of money, products and/or documents.
WE ALSO MANUFACTURE CUSTOM-MADE
If you need a personalised made-to-measure shower enclosure, please contact us and we will inform you.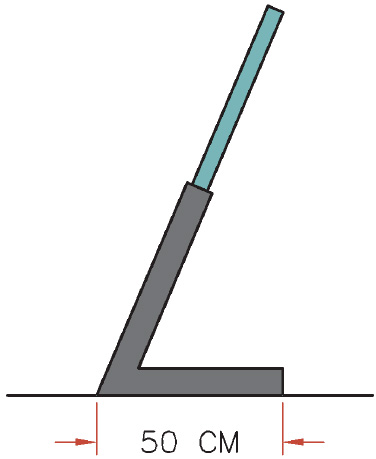 IN DOS VERSIONS




VERTICAL
With inverted T-brackets

INCLINED
With L-brackets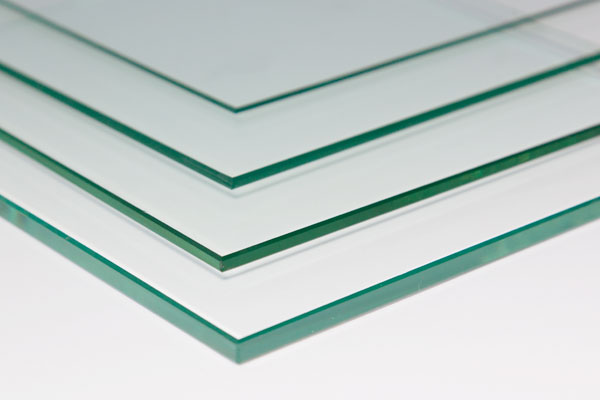 FLOAT
Transparent Standard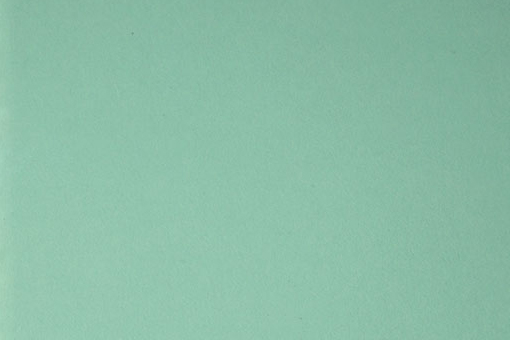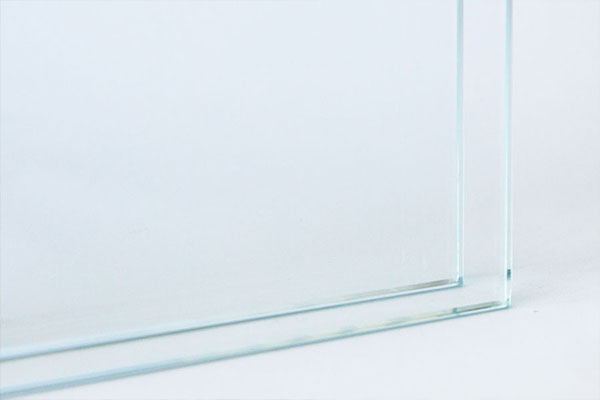 EXTRACLARO
Ultraclear Low-reflective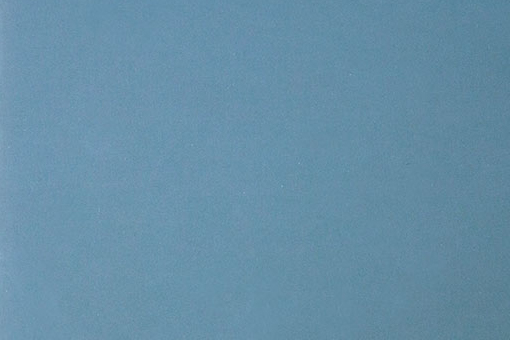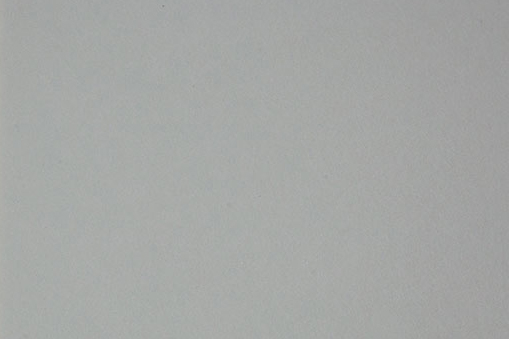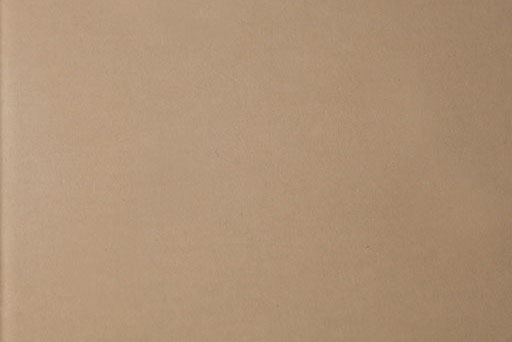 BRONZE
Transparent Colour
Supporting Material

Stainless Steel 304

Display Material

Safety Glass

Description

Stainless Steel brackets in SATIN/YELLOW finish.




Screen manufactured, depending on the model, in SECURITY GLASS – Classification "1C1" according to EN 12150-2 or




in SECURITY GLASS LAMINATED according to UNE EN 14449:2006.




COLOURS: Available in various transparent shades

.


Features




special features

.

CUST-MADE TO MEASURE. Possibility of manufacturing the screen on customised measurements and finishes.


Maintenance and




cleaning

.

Most alcohol or alcohol-based disinfectants, glass cleaners and solvents can be used.




For stainless steel metal parts, avoid using bleach or chlorine products.




Do not use abrasive detergents or metallic scouring pads or sponges.

.