GLASS AND CRYSTAL SHOP WINDOWS
Security and elegance for your business
Specialists in glass shop windows
.
DEVITRO Europa offers a wide variety of solutions for the installation of shop windows in your business in the street or shopping centre.
Visit our shop in Granada to receive personalised attention. An expert will attend to you to get to know your preferences and budget first hand, in order to offer you the best solution on the market.
You can also consult our work in this section to get ideas or to see if there is something that is close to your preference. Don't forget that you can contact us using the form at the bottom of the page.
Decorative window dressing
.
Shop windows made of glass or crystal are one of the most representative elements of companies, showing and protecting an entire establishment. Thanks to the wide variety of options available, we can create a unique decoration and style.
Another important element is the anti-reflective coating of a shop window. We value other aspects such as its optical properties, whether it is laminated or tempered, its size and thickness, its finish and versatility.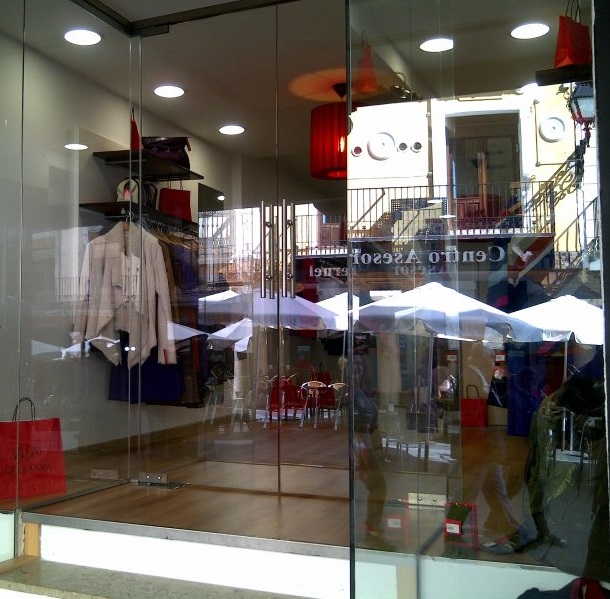 Do not hesitate to contact us to request information about 'Showcases'. A specialist will attend to you and evaluate the needs of your project in order to offer you an interesting proposal within your budget.