STAINED GLASS AND FUSING IN GRANADA
Glass turned into art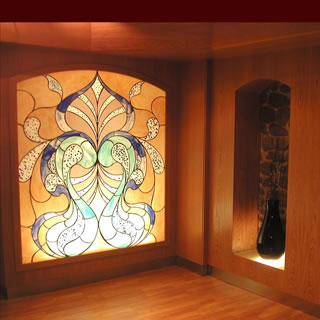 Specialists in the manufacture of stained glass and fusing
.
DEVITRO Europa offers a wide variety of solutions for installing stained glass windows in any space, both outdoors and with artificial lighting. We adapt to your designs.
Visit our shop in Granada to receive personalised attention. An expert will attend you to know first hand your preferences and budget, in order to offer you the best solution on the market.
You can also consult our work in this section to get ideas or to see if there is something that is close to your preference. Don't forget that you can contact us using the form at the bottom of the page.
We also offer fusing stained glass windows for personalised decorative elements, "art turned into glass".
Installation of designer windows
.
We offer a wide variety of solutions for the installation of stained glass windows. The stained glass can be installed anywhere, always with the necessary safety measures and structures for its installation. In the case of roofs, they can be placed in skylights with natural or artificial light.
Fusing
.
Technique by which we superimpose several sheets of glass on a base glass and raise the whole assembly to temperatures of approximately 820º in order to fuse them into a single stress-free piece.
This technique allows us to explore textures, thicknesses, shades and inserts. It is often used in mirrors, doors, shelves, bathroom furniture, artistic stained glass, etc…
Mirrors, doors, shelves, bathroom furniture, artistic stained glass, etc…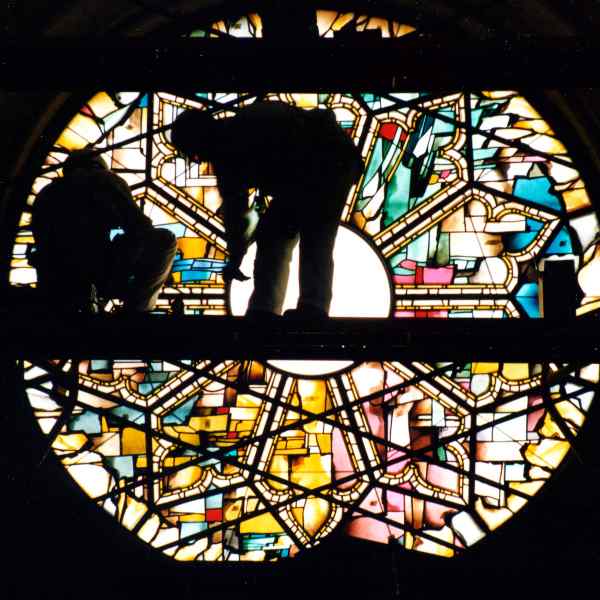 Do not hesitate to contact us to request information about 'Vidrieras'. A specialist will attend to you and evaluate the needs of your project to offer you an interesting proposal within your budget.