DIGITAL PRINTING ON GLASS AND CRYSTAL
From paper to digitally finished glass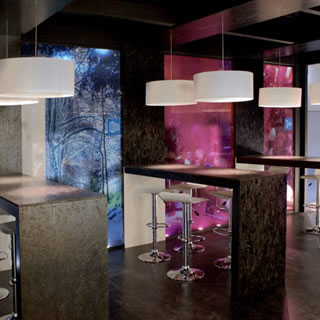 This glass is created from digital images. Accurately reproducing virtually any design you wish to put on glass. An image that will not be damaged and will remain unaltered over time. Digital printing allows you to create a wide variety of transparency levels on a single pane of glass.
Visit our shop in Granada to receive personalised attention. An expert will attend to you to get to know your preferences and budget first hand, in order to offer you the best solution on the market.
You can also consult our work in this section to get ideas or to see if there is something that comes close to your preference. Don't forget that you can contact us using the form at the bottom of the page.
Do not hesitate to contact us to request information about 'Digital Printing on Glass'. A specialist will attend to you and evaluate the needs of your project to offer you an interesting proposal within your budget.