DECORATIVE GLASS AND GLASS LAMINATES
Different atmospheres in the same space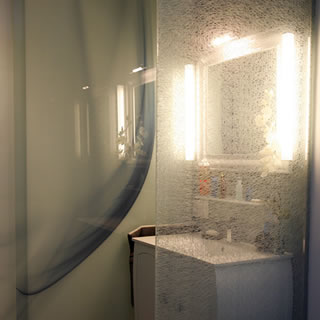 Specialists in laminated glass for decoration
.
At DEVITRO Europa we personalise glass by combining technology with artisan know-how to offer a series of exclusive products for both domestic and commercial applications, such as laminated glass for decoration.
By means of a lamination process, it composes two or more panes of glass between which there is an intermediate film and other motifs sandwiched at the customer's choice, producing an image or colour that is clearly visible from the outside but which optically disappears when viewed from the inside.
This type of glass also reduces the amount of heat transmitted and protects against ultraviolet radiation.
Manufacturing methods for laminated glass
.
The manufacturing possibilities are very varied and allow you to choose between standardised designs or to create your own designs:
– painted glass
– glass with fabrics (fabrics)
– glass with metal mesh
– glass with special synthetic fibres (Japanese paper)
– glass with cracked effect (crackle)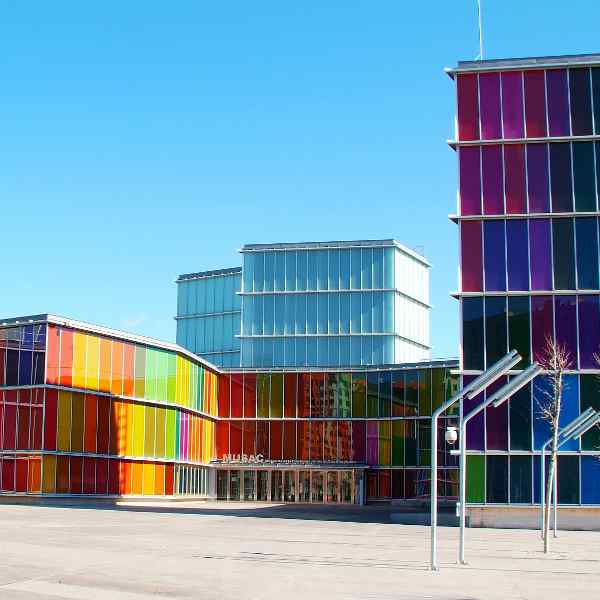 Do you want to see the projects we have carried out
Do not hesitate to contact us to request information about 'Decorative Laminates'. A specialist will attend to you and evaluate the needs of your project to offer you an interesting proposal and adjusted to your budget.